A revelation in dog training
This is how dog training should be; based on love, trust, and respect, not food, devices, and fear. See why Tenderfoot is better by nature… and has been for 30+ years.
Astonishing results, naturally!
Step into a new relationship
Three easy-to-learn drills that offer a lifetime of phenomenal results. For any dog and every issue. The Tenderfoot 3-Step is the missing link in dog training, a remarkable combination of behavior science, boundary setting and intuitive / interpretive communication.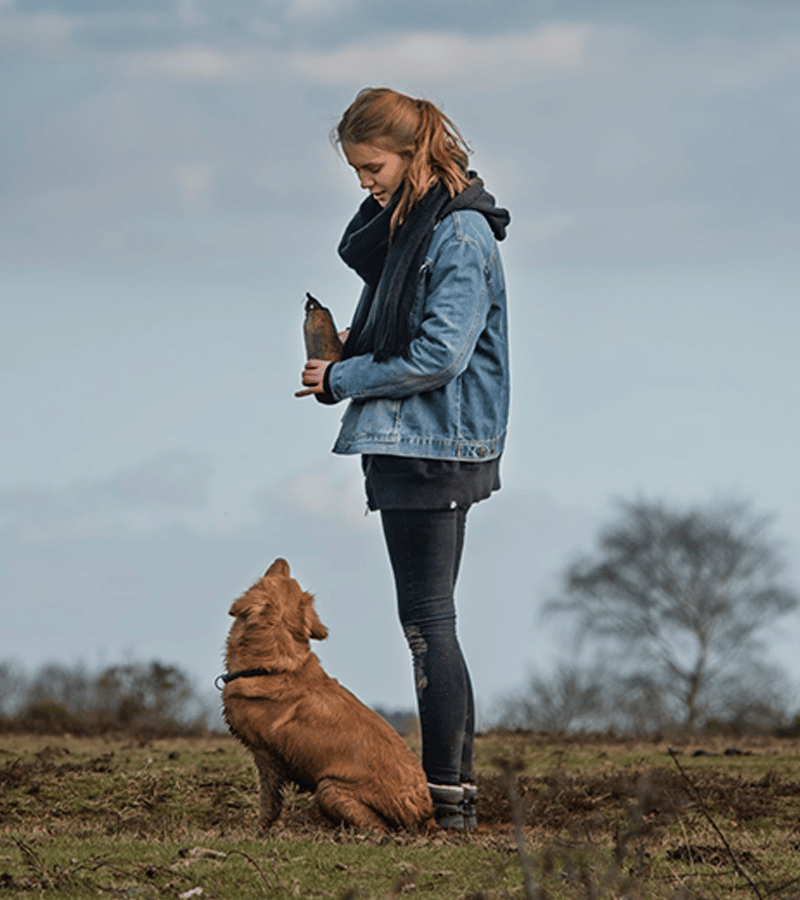 "I never thought we'd say this, but Hector is now the most well-behaved dog on the trail."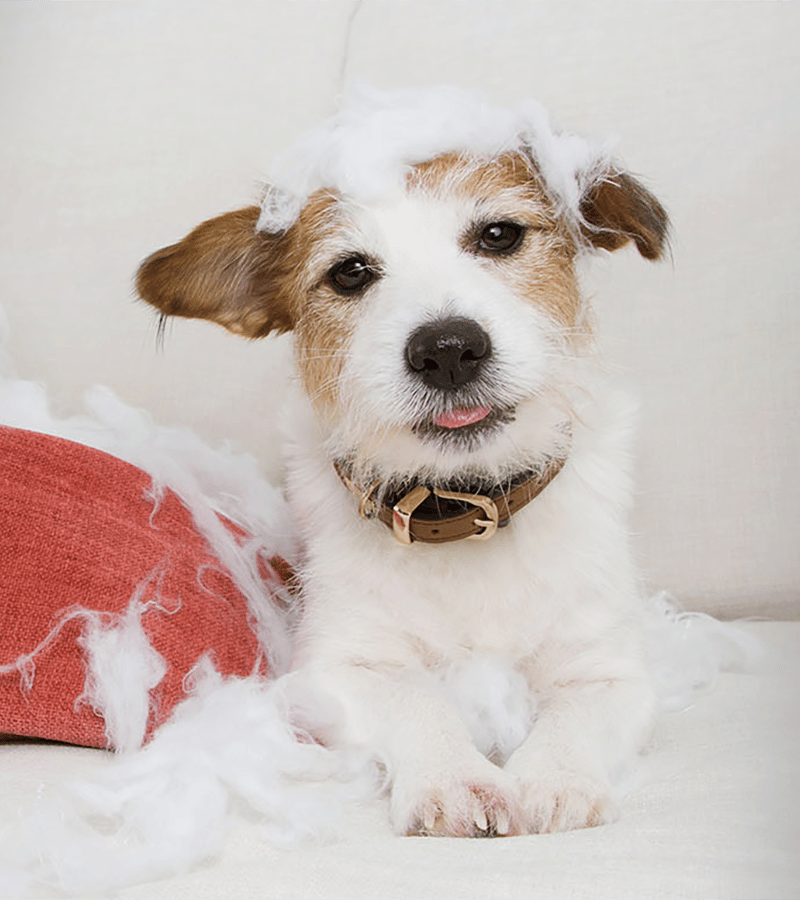 "Tenderfoot has taught me to make great changes in myself and Ndjumbo."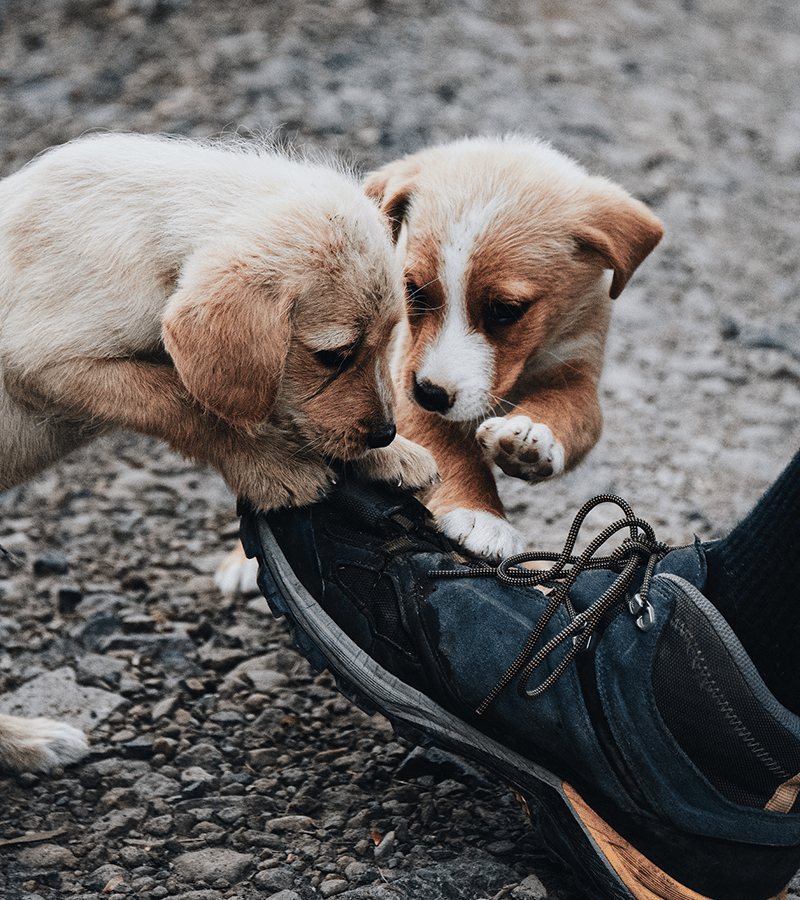 "Josh is a different pup. His snapping and aggressiveness have been eliminated!"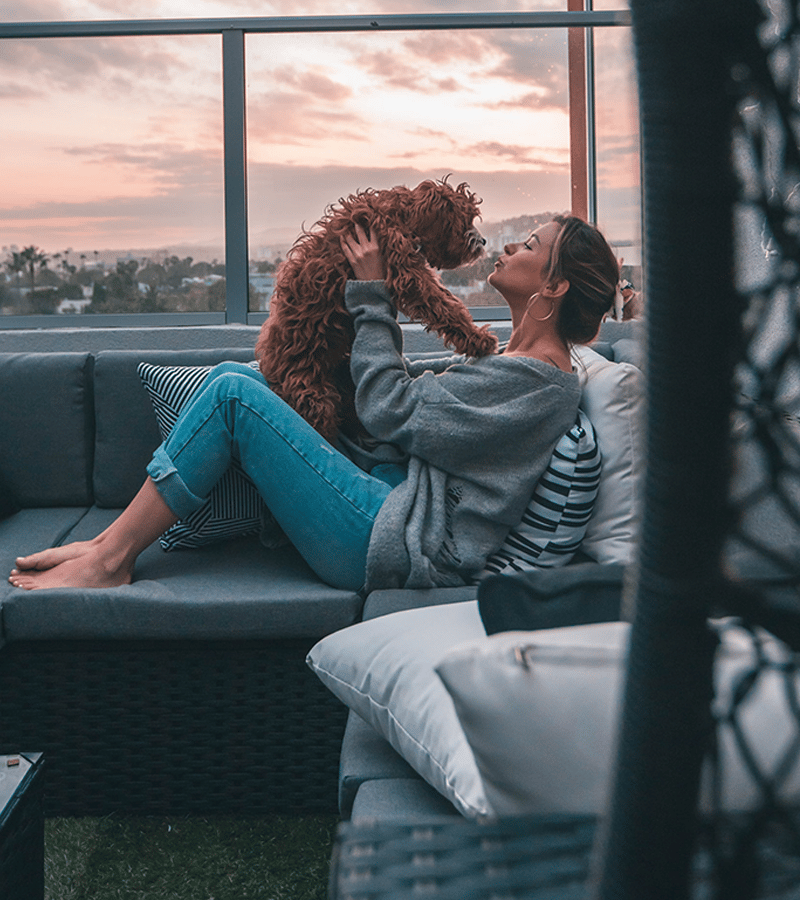 "It's amazing to see the difference in Sassy after one session with you."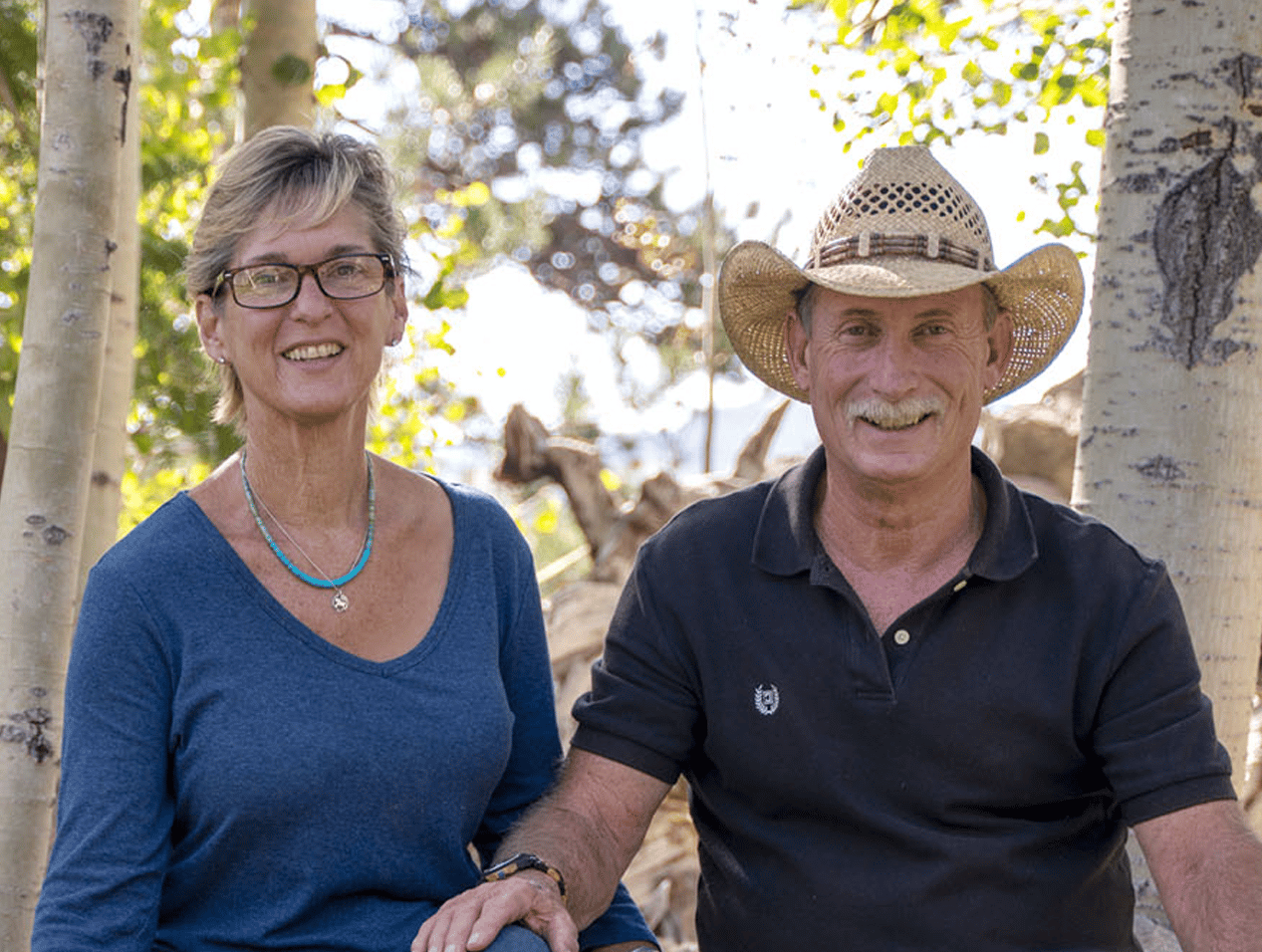 Doug and Elizabeth Simpson have made it their life's mission to help people live in harmony with their dogs. They've studied animal behavior since 1985 and developed a relationship-based method of communicating that enables your dogs and other animals to learn drills within 3-5 repetitions. Their mission is to share this training with as many people as possible so dogs can thrive at home and stay out of shelters.
"Tenderfoot teaches people how to read their dog's body language, and to be aware of their own body language; it all matters.  Everything you do matters because your dog is always watching, whether you know it or not.  How great to be able to create actions without food or harsh devices.  To be able to catch a thought before it becomes an action so you can guide your dog into better decisions. You can teach your dog not to pull against the leash in minutes without food or fancy devices.  You don't need to cause fear or pain, nor use food to cajole your dog into good choices.   We say you are the treat: your tones, touch and warmth mean the world to dogs.  We are so proud of how many families lives we have touched, and how many dogs got to stay home because their behavior improved."  ~ Doug
"The beauty of Tenderfoot is we are teaching people how to connect on a level dogs already understand.  It is simple, effective, deals with all behavior issues, and deepens the relationship between the human and their dog.  We don't believe relationships should be based on fear or bribery.  It's always about love, trust, and respect.  Love is the easy part; trust and respect must be earned in all relationships; your dog is no different.  An added benefit is it applies to all of the relationships in your life."  ~ Elizabeth
Step into a new relationship with your dog