Presents as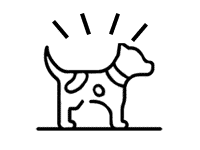 A dog who jumps up and/or encroaches into a human's personal space to demand attention
Occurs when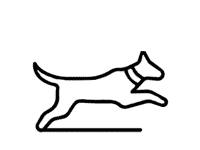 When a dog is too excited, assertive or aggressive, so doesn't acknowledge others' personal space
Resolves with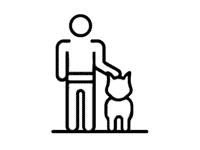 The Out Drill teaches people how to use energy/timing and calmness/manners to change their dog's behavior and create personal boundaries dogs learn to respect
I call them the dog whisperers.

~Tina C., The Silk Garden, Boulder, CO

My experience with Tenderfoot Training was amazing. I had a 7.5 year old, 13 pound poodle mix. I wanted to have Mikey become a therapy dog. The first day Elizabeth came to the door, Mikey jumped on her. Elizabeth quietly faced him, stepped forward, put her hand slightly forward, and continued calmly talking to me. Mikey immediately dropped down to sitting, looking up at her with rapt attention. It was magical. With just a handful of training lessons, Mikey became a wonderful therapy dog and companion. Tenderfoot Training is something special.

~Ruth S.